[ad_1]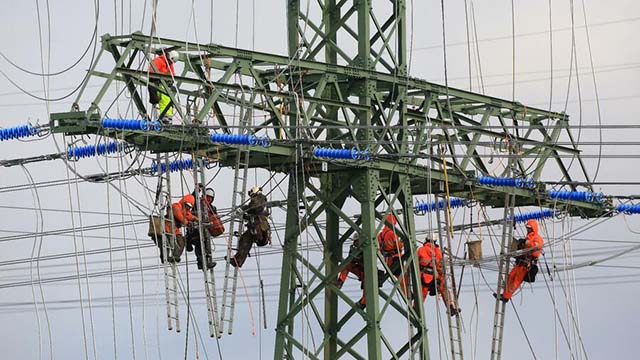 At the end of 2022, the operators shut down the last nuclear power plants in Germany. At the beginning of the year, Germany is threatened with a power shortage, because the expansion of renewable energies is by far not enough to compensate for the resulting supply deficit.
Therefore, there will be a supply bottleneck in 2023, which will have to be compensated for by other power plants.
The last nuclear power plants will be taken off the grid by the end of 2022
As early as the end of 2021, three of the last 6 nuclear power plants left, the Brokdorf, Grohnde and Gundremmingen C, will be taken off the grid.
At the end of 2022, Emsland, Neckarwestheim 2 and Isar 2 will shut down the last three remaining nuclear power plants. In 2020, these nuclear power plants contributed almost 61 TWh to over 12% of total German electricity generation.
The resulting supply gap cannot be even approximately compensated for by expanding wind and solar systems in the remaining period of time.
Green electricity systems can cover just 50% of the demand
In 2020, the green electricity systems were able to produce around 50 percent of the electricity required. Wind power provided the largest share of net electricity generation with 27 percent, followed by solar with just over 10 percent, biomass with a little over 9 percent and hydropower with less than 4 percent.
However, the expansion of wind turbines has stagnated for years. A small increase has been planned for a long time in 2021, but this is nowhere near enough.
Electricity demand will increase in the coming years
Due to the corona lockdown, electricity consumption in 2020 was lower than in previous years. And this was also the case in the first half of 2021. However, the economy is now starting to recover.
Companies are producing more again and shops and restaurants have also reopened. This inevitably increases the demand for electricity again. In particular due to the strong increase in electric cars and heat pump heating systems, a further increase compared to previous years is to be expected.
The government had to admit at the end of June that it had misjudged the electricity demand for the coming years. So far, the federal government has assumed that the electricity demand will remain constant until 2030. An assumption that has been repeatedly criticized by many experts. The Minister of Economics Altmaier therefore had the future electricity demand re-determined.
The lack of electricity has to be imported at great expense
If Germany cannot produce enough electricity for its own needs, the missing electricity has to be imported from abroad at great expense. If the coal-fired power generation is withdrawn early, this problem will be exacerbated.
Then Germany is threatened with a lack of electricity with all the consequences that arise from it. In the case of strongly fluctuating weather, the corresponding effects are already noticeable today.

Parties outdo each other in expansion plans for renewable energies
In the meantime, almost all parties have recognized the dead end into which the shutdown of the nuclear power plants has maneuvered. The Union, the Greens, the Left and the SPD outdo each other in their election programs with plans to expand wind power at sea and on land.
The FDP and AFD, on the other hand, do not want to further promote the expansion of renewable energies. The year 2023 will show whether it will be possible to compensate for the deficit on the producer side in the remaining time. There are too many hurdles on this path.
There is a lack of designated areas, a correspondingly developed power grid and, last but not least, many citizens no longer want to participate and fight back. It will be exciting from 2023.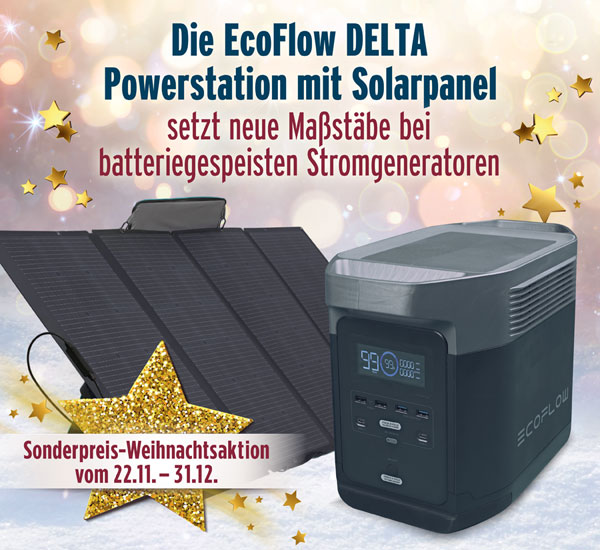 EcoFlow DELTA Powerstation 1260 Wh mit Solarpanel 160 W:
A variety of devices can be connected to this power station, which are supplied with power everywhere and for hours. It has an enormous battery capacity of 1260 Wh. A 100 watt device can thus be operated for a little longer than 12 hours.
Thanks to the patented EcoFlow X-Stream technology can the EcoFlow DELTA Charged 10 times faster are called conventional portable power stations. Charging at the socket from 0 to 80 percent takes less than an hour, and full charging takes a maximum of 2 hours.
The integrated inverter has a continuous output of 1800 watts and generates a pure sine wave. Sensitive devices can also be operated with it as well as almost all household appliances and power tools.
The power station is equipped with 4 mains sockets, 4 USB standard outputs, 2 USB-C outputs and a 12-volt vehicle connection. This means that you can charge or operate 11 devices at the same time, so that you feel at home on the go.
The supplied EcoFlow 160 watt solar panel is designed to generate maximum power at all times in combination with the EcoFlow Powerstation. The compact solar panel is portable and foldable and weighs only 7 kilograms.
Whether camping or outdoor activities: Simply open the solar module and save solar energy in the power station in just a few seconds. The solar module has a high efficiency of 21 to 22 percent. The intelligent algorithm of the EcoFlow MPPT charge controller ensures the best possible efficiency even under adverse weather conditions.
The supplied bag offers optimal protection for the solar module during transport and with the integrated support it can also be used to set up the solar panel. This system allows the solar module to be individually aligned in any direction and at any angle.
Because of that, this set is too excellent as Suitable precaution for a blackout. Particularly noteworthy are the almost noiseless operation and the possibility of using it indoors.
Technical specifications:

Powerstation:
Weight: 14 kg
Dimensions (W × H × D): 40 × 21 × 27 cm
Solar panel:
Weight: 7.1 kg
Dimensions (W × H × D): 158 × 52 × 3 cm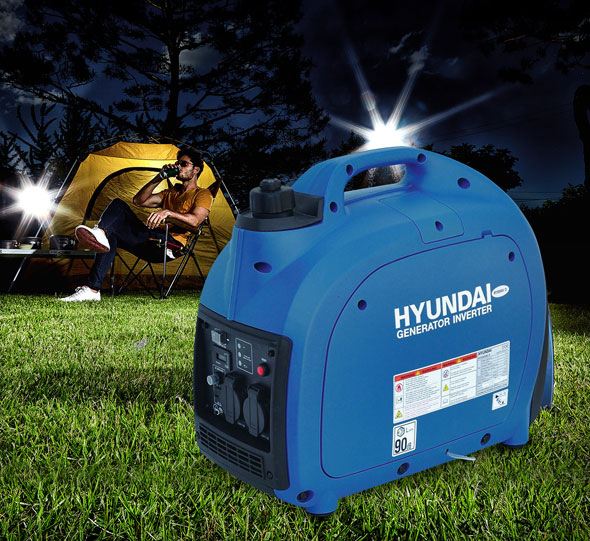 Crisis preparedness: Hyundai power generator HY2000Si D. Portable emergency generator for power supply in the event of a power failure
the Hyundai-Stromgenerator HY2000Si D is equipped with advanced Hyundai inverter technology. The high-quality electricity without voltage and frequency fluctuations can be used without hesitation to operate sensitive electronics such as TV, HIFI or notebook. Electrical devices such as lights, microwaves, refrigerators or stoves can also be operated with them without any problems.
Thanks to its lightweight construction, the generator weighs only 20 kilograms despite its high output. Thanks to its compact design, it can be transported very easily. The motor of the Hyundai inverter has a soundproof housing. It runs much smoother and quieter than comparable open generators.
The Hyundai power generator is very easy to use. The powerful, air-cooled motor is very easy to start. The emergency power generator is equipped with two 230-volt sockets and a 12-volt output for charging car batteries. The digital overload protection as well as the low-oil cut-off protect the Hyundai inverter generator from incorrect operation and damage.Mega blackout: barely missed a catastrophe (videos))
The economical Hyundai unit is equipped with an ECO mode. The power generated adapts to the power of the consumer, making the generator even more economical and quieter.
This emergency generator has also already proven itself to be excellent in crisis prevention. In practice it has been shown that, even with a higher power consumption, it often makes more sense to work with several of these small and flexible units than with a large one.
With the Hyundai-Stromgenerator HY2000Si D you have a reliable companion who delivers cheap electricity exactly where you need it.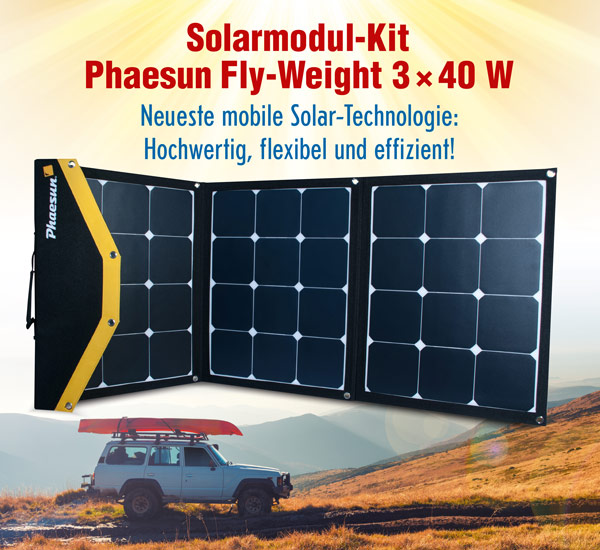 Your special advantages:
very efficient power generation
only 20 kg light and very mobile
compact and robust housing
quietly
easy to use
economical thanks to ECO mode
protected against overload
protected against low oil level
Technical specifications:
Max. Power: 2.0 kW
Nominal power: 1.6 kW
AC output: 2 × 230 V, 50 Hz
DC output: 1 × 12 V / 5 A (for charging vehicle batteries)
Operating time: 5-8 hours with one tank of fuel
Sound pressure level LpA: 54-59 dB / 7m
Tank capacity: 3.8 l (unleaded petrol 95 octane)
Oil capacity: 0.41 l (engine oil SAE 15 W-30)
Dimensions: 510 × 286 × 450 mm
Weight: 20 kg
The device is suitable for continuous operation.
To avoid breathing in exhaust gases, the device may only be used outdoors.
…
On April 28, 2020, "The Hollywood Code: Cult, Satanism and Symbolism – How Movies and Stars Manipulate Humanity"(Also with Amazon available), with an exciting chapter: "The revenge of the 12 monkeys, contagion and the coronavirus, or how fiction becomes reality".
On December 15, 2020, ""(Also with Amazon available), with an exciting chapter: "Pop stars as elite puppets in the service of the New Corona World Order".
On May 10, 2021, "
You can get a hand-signed book for 30 euros (all three books for 90 euros) including shipping when you send an order to: info@pravda-tv.com.
Literature:
Codex Humanus – The Book of Humanity
SOS Earth – weather manipulation possible?
HAARP is more (Edition HAARP)
Sources: PublicDomain /blackout-news.de am 22.12.2021
[ad_2]

Source link