[ad_1]

On January 4, Italy will elect a new president. Unlike in France, the Italian president is not elected by the people.
Instead, the president is elected by members from both houses of Parliament and representatives of Italy's regions. 
Being the Italian president is a largely ceremonial role, but the president steps in whenever there is a political crisis, which is a pretty frequent occurrence in Italy. Crucially, the president also acts as the kingmaker for any new government. 
The seven-year term of current President Sergio Mattarella ends in February and he has already stated that he has no intention of running again. The field is therefore clear for a new president, and some interesting names are being touted as candidates. 
The most interesting is former Italian Prime Minister Silvio Berlusconi. At 85, some question Berlusconi's advanced age, but he can easily point to last year's US presidential election as proof that age is not necessarily the barrier it once was. 
Nevertheless, Berlusconi's health took a downturn in 2016 and he had open-heart surgery. He also has had numerous treatments for cancer and has been admitted to hospital on a number of occasions this year alone.
Berlusconi, a billionaire media mogul, has also been engulfed in numerous scandals. In 2013, he was convicted of tax fraud and banned from public office for six years. Then there were the infamous 'bunga bunga' parties, featuring young women performing striptease acts and other favors in return for envelopes stuffed with cash.
However, regardless of his health problems and his scandals, Berlusconi has undergone a Lazarus-like political resurrection, culminating in him being elected as a Member of the European Parliament in 2019.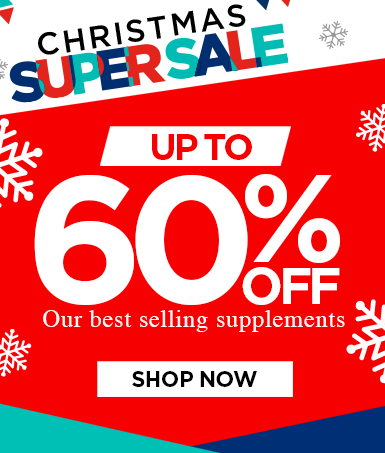 In recent times, Berlusconi has built a right wing coalition in Italy between his own party, Forza Italia, Matteo Salvini's Lega, and Giorgia Meloni's Brothers of Italy. The broad support from these Eurosceptic parties is imperative if he is to succeed in winning the presidency. 
Berlusconi has the support for a presidential bid from his own party. Indeed, his deputy, Antonio Tajani, who was the president of the European Parliament between 2016–2019, said Berlusconi was "an extraordinary captain of industry, a great man of sport … and a great political leader."
He also has the backing of at least one of his coalition partners. Meloni, the leader of the Brothers of Italy, announced that "we want a patriot, Berlusconi reflects what we are looking for." Salvini has not yet publicly backed Berlusconi, but the two are due to meet to thrash out a deal, so do not be surprised to see Lega also swing in behind the octogenarian former PM. 
Berlusconi does, however, have a number of hurdles to navigate before he can claim the crown. The Five Star Movement, whose support he would have hoped to gain, has made it clear that it will not be backing Berlusconi's prospective tilt at the presidency. 
The party's president, Giuseppe Conte, declared on Italian television this week that "it may not be made official that he (Berlusconi) is bidding to become president but, if he stands, he won't have the votes of the Movement."
There are also other strong candidates in the field, with the most notable being the current Prime Minister and former head of the European Central Bank, Mario Draghi. Like Berlusconi, Draghi has yet to declare his candidacy, but he has signaled that he is ready to throw his hat in the ring.
At present, Draghi heads a broad coalition government, which was formed due to Italy's latest political crisis back in February. Draghi's government has the backing of Berlusconi's party, Lega and the Five Star Movement. Thus, if Draghi were to allow his name to go forward, he would be the favorite to win the election. 
The election of the president is not only a major issue for Italy; it could have ramifications for the rest of Europe. Indeed, the fact that the president can step in at times of crisis gives him/her an immense amount of power. 
For example, Berlusconi was in effect removed as PM by the Italian president in 2011 when Italy's economy looked like it was about to fall off a cliff. With the next political crisis in Rome inevitably just round the corner (it always is), the new president could potentially install a government of political allies. 
Moreover, as the guardian of the Italian constitution, the president is responsible for the country's relationship with Europe, including its compliance with EU treaties and laws. Brussels will therefore be watching this election with a keen eye, and undoubtedly hoping for a Draghi victory. 
With Italian politics, one must always expect the unexpected, and that is why the old rogue Berlusconi cannot be discounted. If he does manage to win the presidency, then it will be one of the greatest, and most bizarre, political comebacks of all time.
---
[ad_2]

Source link